♥♥♥♥♥♥♥♥♥♥♥♥♥♥♥♥♥♥♥♥♥♥♥♥♥♥♥♥♥♥♥♥♥♥♥♥♥♥♥♥♥♥♥♥♥♥♥♥♥♥♥♥♥
I hope everyone has had a very happy Valentine's Day!
My husband, Craig, always gets me yellow roses...they're my favorite! But this year, he also surprised me with this beautiful silver diamond heart necklace.
I think I'll be wearing this A LOT! lol! ;-)
Okay...enuff bragging! I want to announce that I'm having a

Valentine Sale

. All Valentine jewelry is half off. Just use the coupon code, "love50"

,

during checkout to get 50% off your entire order. There is no deadline for this sale....it ends when all of the Valentine jewelry pieces are gone.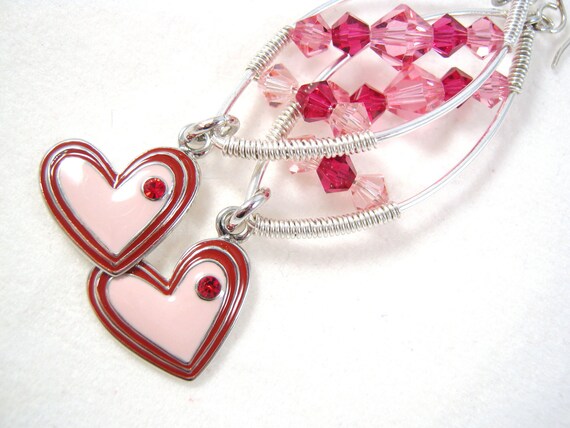 These sterling silver heart & crystal earrings are only $11.25 with 50% Off.
Click

HERE

to go directly to my Valentine Jewelry Section.
♥♥♥♥♥♥♥♥♥♥♥♥♥♥♥♥♥♥♥♥♥♥♥♥♥♥♥♥♥♥♥♥♥♥♥♥♥♥♥♥♥♥♥♥♥♥♥♥♥♥♥♥♥