Hi all! I can't believe Thanksgiving is in 10 more days! I'm so not ready...I still have to do my grocery shopping! EEK! Plus, I'm getting all the details worked out for my Cyber Monday shop sale, not to mention creating and adding more items to my shop! I'm busy, but I love it! ;-)
Here are a couple of new earrings recently listed.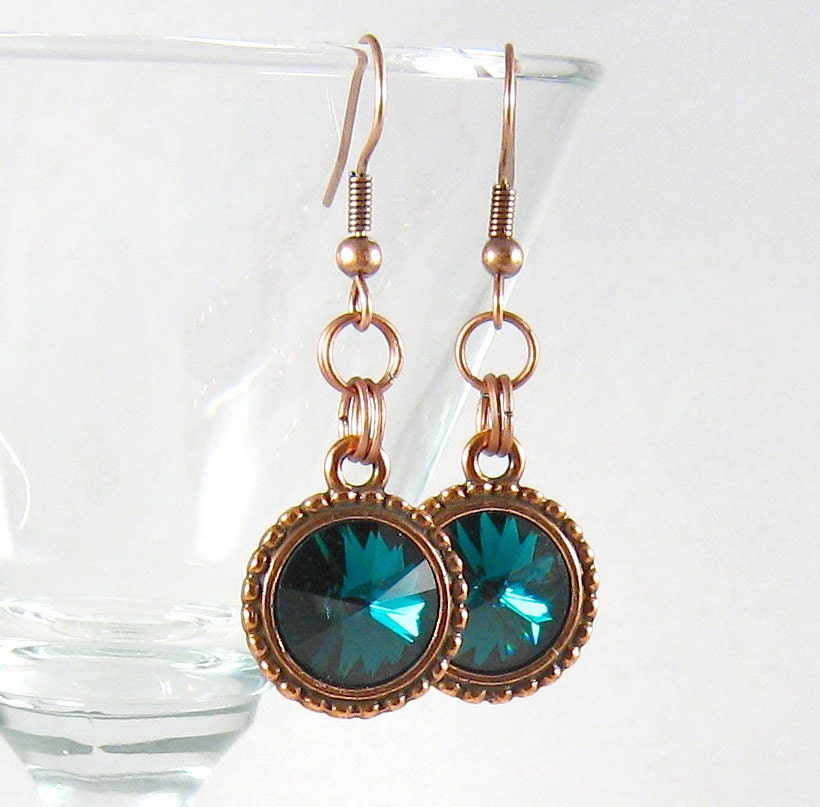 These are crystal rivolis in beautiful emerald green. They are nestled inside antique copper settings. They have a multitude of facets that display a gorgeous light show.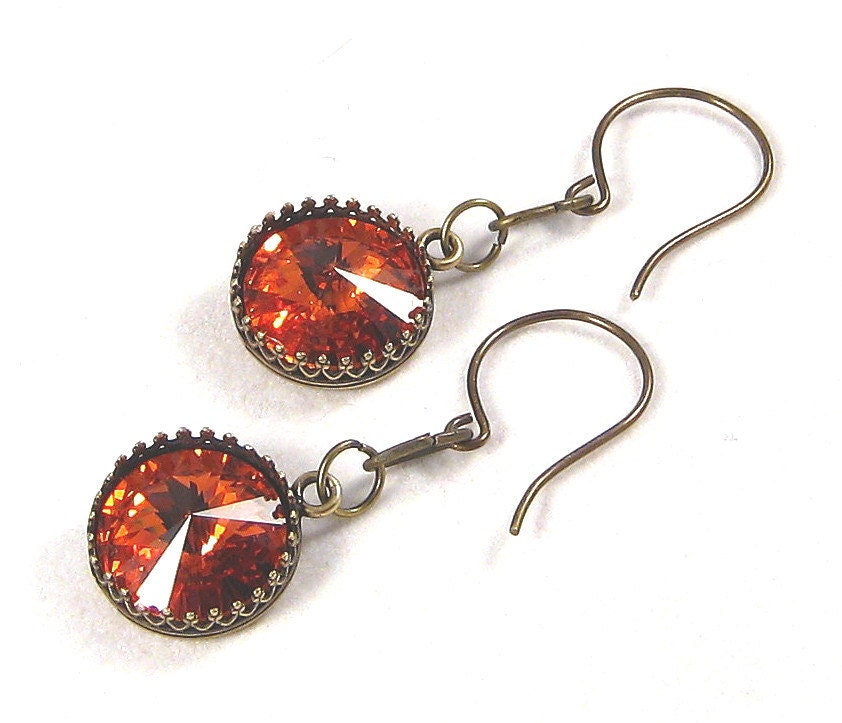 More crystal rivolis! This color is called, "padparascha," which is a combination of pink & orange that resembles the marriage of a lotus flower and the sunset. I'm in love with this color! I paired them with antique brass crown ribbon settings, and the earwires are made by me.
You can read more about these new earrings at
my shop
or simply click on the photos. Thanks so much for stopping by!